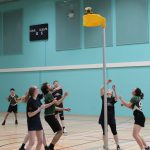 Welcome to Phoenix – Cambridge's friendliest Korfball club!
We compete in the local Cambridgeshire Korfball League, with regular indoor matches between October and May each year. During the Summer months we enter outdoor tournaments around the country.
This website contains lots of information about Phoenix but if you have questions, please get in touch via Facebook.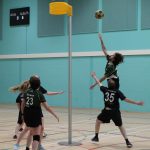 At Phoenix Korfball club, the first 3 sessions are free, so you can come along and try some taster sessions.
Training is at Cambridge Regional College:
Seniors (age 14 & over): Mon 7.15-9.15pm